If you are passionate and committed to empowering others to be SELF-DETERMINED, then you should consider becoming a credentialed firearms instructor. In my Instructor Development Program, you'll learn to teach the USCCA Concealed Carry and Home Defense Fundamentals curriculum. Here is what you'll learn in the required E-Learning toolkit:
Developing a Personal and Home Protection Plan
Self-Defense Firearm Basics
Defensive Shooting Fundamentals
The Legal Use of Force
Physiology of Fight or Flight
Dealing With Police While Carrying
The Aftermath Of A Violent Encounter
Handling A Police Investigation
Over the two day course, you'll learn how to effectively connect and engage with students, as I'll teach you different adult learning styles that you'll encounter. I'll show you the top ten instructor mistakes, and how to avoid them; teaching best practices; and running a safe live fire range. You'll also have a chance to demonstrate your knowledge of the USCCA training material through seven short presentations to a group of your peers, as well as running a live fire range, guiding your peers through the safe completion of the USCCA course of fire. You will learn what it takes to empower students to be intentional about their safety and the safety of those they love. As a firearms instructor, you'll enter into a sacred trust because you are teaching people to SAVE LIVES. The students you encounter place a faith in you that carries a weight and responsibility that requires your unfailing commitment. Such a level of trust requires excellence, and your students deserve excellence from you.
You'll be nationally certified to teach CCW permit classes and can teach in a variety of states.
You'll receive an Instructor Toolkit filled with industry-leading teaching materials and curriculum designed to be practical yet extremely effective. 
USCCA Instructor apparel is also included so you can make a great first impression. Your students will walk away educated, trained and hungry for more.
The USCCA Training Site drives students of all experience levels right to your doorstep. 
USCCA's class management system will help you to post classes, manage rosters and collect online payment from students with ease.
Make Extra Money With Class and Referral Fees.
Access to additional sub-curricula that you can learn and teach.
The Instructor Support Team is full of Certified Instructors and Training Counselors who've gone through the same training as you, and they are intimately familiar with your needs as an instructor.
Here are the pre-requisites:
Currently have a Concealed Pistol License/CCW or equivalent for your state of residence.
Have had training beyond your permit class.
You can display proficiency in safe firearms handling.
Dedicated to being a servant leader and exuding professionalism.
Follow These Steps to Get Started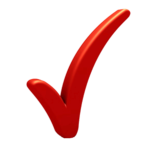 This application contains basic questions about your firearms and training experience. You may be subject to a background check. Click Here to fill it out.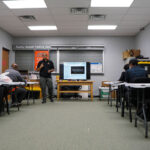 SIGN UP FOR THE 2 DAY CLASS
After completing the application and speaking with me, Sign up for the available Instructor Development 2-day class. Once registered, you'll get a calendar invite with additional details about the course.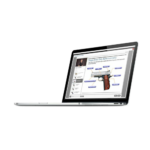 By completing the online course, you'll learn the same curriculum that students are taught in the Concealed Carry and Home Defense Fundamentals classes.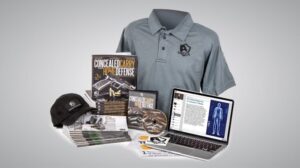 Get Your Instructor Toolkit and Credentials
After successfully completing your in-person training and satisfying all course standards, you'll get books, access to the instructor dashboard, posters, and everything you need to begin teaching and empowering others.